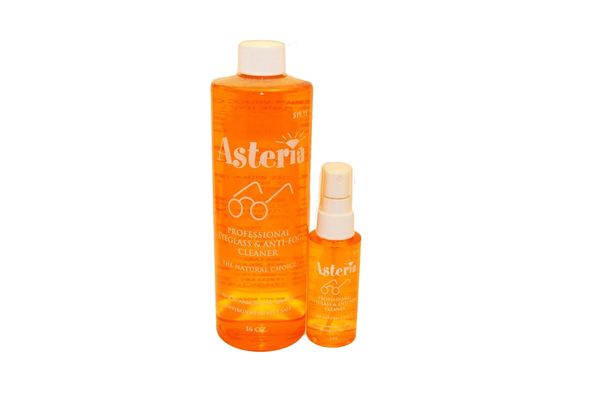 Anti-fog 16 oz. Refill
Asteria's anti-fog is a non-abrasive cleaner that cleans and polishes glass and plastic lenses. Not only will your eyeglasses sparkle, they will have a protective anti-fog coating that lasts for days.
Refill kit includes:
16 oz. Refill bottle of Asteria Anti-Fog




2 oz. Spray bottle of Asteria Anti-Fog



Note: Do not use Asteria Anti-Fog on lenses with anti-glare or anti-reflective coating.